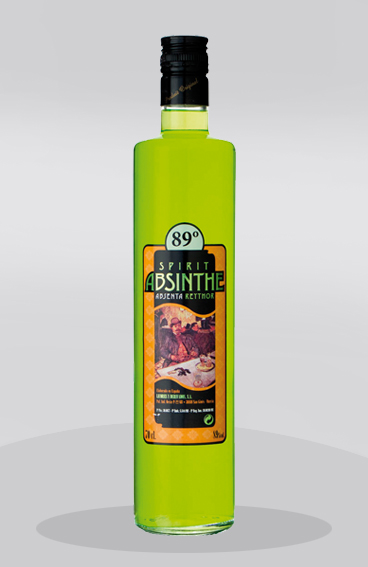 ---
ABSINTHE
Reythor Absintheis a liquor with a high alcoholic content and a green colour. It is made of the infusion of the Artemisia Absinthium (wormwood) and other aromatic herbs.
On the palate, you can taste aromatic and aniseed notes.
Absinthe has been historically associated with some great artists such as Van Gogh and Edgar Allan Poe who were believed to have painted or written inspired by the effects of Absinthe, also known as ¨The Green Fairy¨.
Serving suggestion: Pour a shot of Absinthe Reythor into a glass. Place a silver absinthe spoon on top of the glass. Place a sugar cube on top of the spoon. Slowly pour chilled water over the sugar cube, so that it melts and mixes with the absinthe. And it is ready to drink.
Available in 70% and 89%. 70cl and 50cl.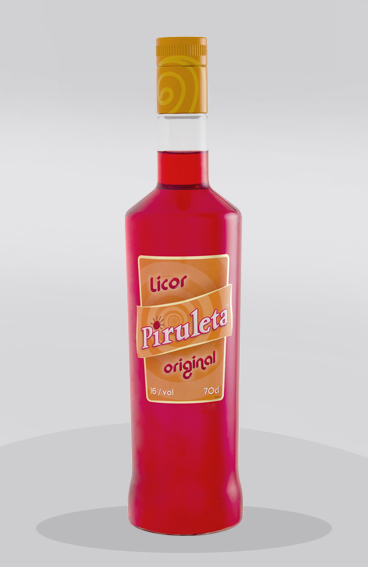 ---
PIRULETA
Piruleta Original Liqueur offers the intense flavour of strawberry lollipops. As soon as you taste it, you will be reminded of your childhood days.
It stands out due to its bright red colour.
It is perfect to drink chilled in shots or on the rocks.
It is time to enjoy like a child again"
16%, 70cl.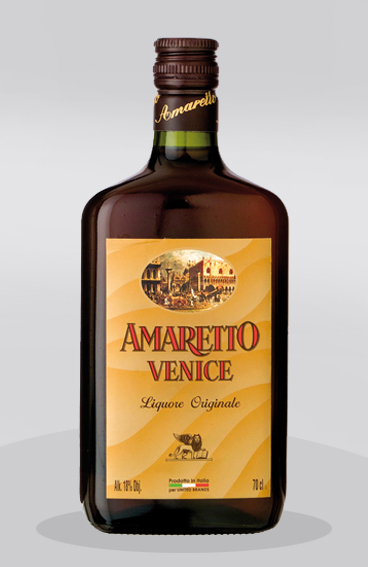 ---
AMARETTO
Venice Amarettois a delicious almond liqueur made according to an original Venetian recipe.
It shows an amber colour and a sweet and delicate flavour.
It is ideal to drink straight in shots, on the rocks or to elaborate cocktails.
You can also use it to elaborate desserts such as cakes or ice-creams.
18%, 70cl.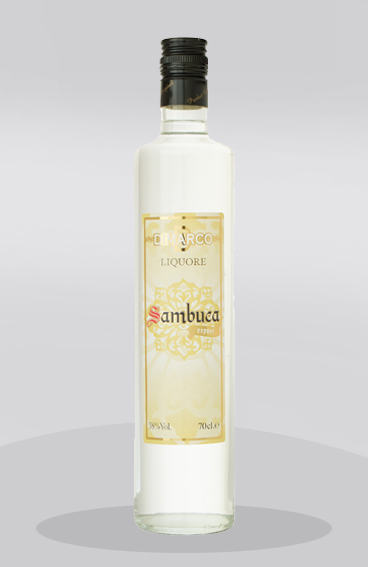 ---
SAMBUCA
Dimarco Sambucais a distinctive liqueur elaborated according to an original Italian recipe.
It is obtained by the infusion of star anise seeds, resulting an aniseed flavour sweet drink.
It is perfect to drink straight, on the rocks or diluted in coffee or water.
It is also recommended to decorate the glass with three coffee beans which intensify the Sambuca flavour.
38%, 70cl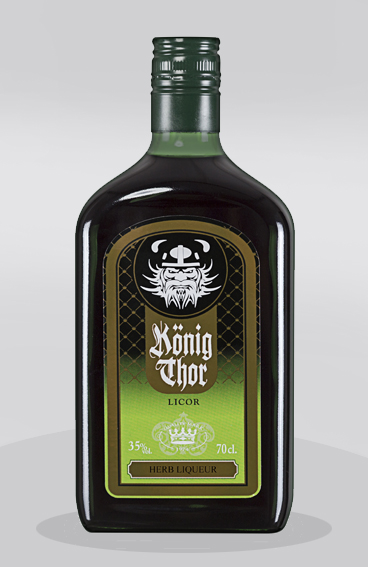 ---
KÖNIG THOR
König Thoris a liqueur made of a combination of herbs and roots.
On the palate, you can feel the surprising contrast of sweet and bitter herbal notes. The flavour is intense and with a long-lasting aftertaste.
It is ideal to drink chilled, in shots.
It is also recommended if you wish to add a hint of sophistication to your cocktails or mixed in long drinks.
35% 70cl